METALLOGRAPHIC LABORATORY UNIT
To ensure right metallographic properties of products, a metallurgical microscope has been set up in this unit. It has microscopic test facilities. This laboratory is supervised by the experienced Metallurgical Engineers. Metallographic properties of billets and bars are checked periodically.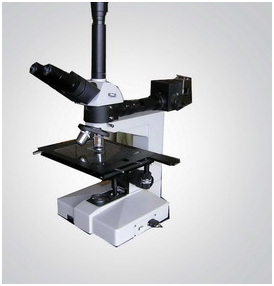 MARTENSITIC RING ANALYSIS
The Martensitic ring analysis data of different sizes of re-bars are given below: Uniform ring thickness represent homogeneity of chemical composition & uniform QTB water flow.
| Re-bar Dia. | Martensitic Ring Thickness, mm | % of Martensitic Ring Area |
| --- | --- | --- |
| 10 | 0.93 | 33 |
| 12 | 1.04 | 33 |
| 16 | 1.60 | 36 |
| 20 | 1.84 | 37 |
| 25 | 2.42 | 39 |
| Re-bar Dia. (mm) | Avg. No. of Intercept | Avg. Dia (mm) | Avg. Area (mm2) | Grain No |
| --- | --- | --- | --- | --- |
| 10 | 24.6571 | 0.0318 | 0.00101 | 7 |
| 12 | 24.16 | 0.0318 | 0.00101 | 7 |
| 16 | 33.4023 | 0.0378 | 0.00143 | 6.5 |
| 20 | 38.9004 | 0.0443 | 0.00202 | 7.5 |
| 25 | 33.4023 | 0.0378 | 0.00143 | 7 |